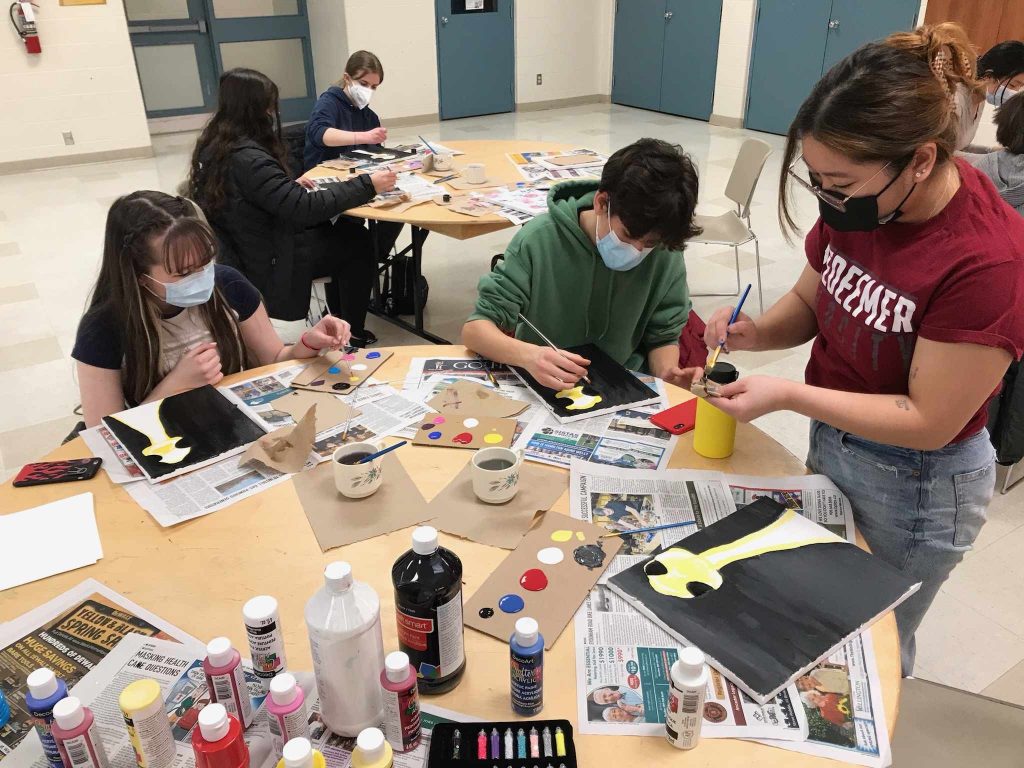 Time for growth and learning
May 1, 2022
By Mercel Bautista: I can't believe that my internship at The Net has come to an end so quickly! From January to April, there has been so much that this internship has taught me, and so many things that I can take away from this experience. Through the last four months, I was able to interact with so many people and even run my own events!
I had so much fun hosting virtual bingo, and hosting an in-person paint night. Working with The Net showed me how capable all these youth are and how their passions are going to be used for so much good. Throughout this internship, we have focused a lot on mindfulness and wellbeing, two things that I've started to incorporate into my own life. These two practices have helped me get through so many tough times and kept grounded when stress comes my way. With this, I also learned a lot about myself and my leadership style. It worked out a lot that I had a class about social work with groups and teams during my internship, and I was able to implement a lot of this I learned in class into my internship.

One big thing I learned was being a leader doesn't necessarily mean you have to just lead. Being a good leader means you collaborate with others, and encourage them to continue working their hardest. Being a good leader means to let others lead and have their voices, and opinions heard. And, being a good leader means to include everyone in the conversation. These are just a few things that I've learned from The Net in the last four months being an intern. I am so thankful for having this amazing opportunity to work with The Net as I was able to learn so much, and I was exposed to so many experiences. One that I will never forget, would be the opportunity to sit in on a meeting with YSAN.
I learned so much by just listening to all the representatives from each youth serving agency, but I felt so included and felt like my voice was heard. In all, I'll miss being able to work with all the wonderful youth in the program, and I'll miss hearing all the little things that happen throughout their day. I can't wait to see all the incredible things this group of amazing youth will do now and in the future!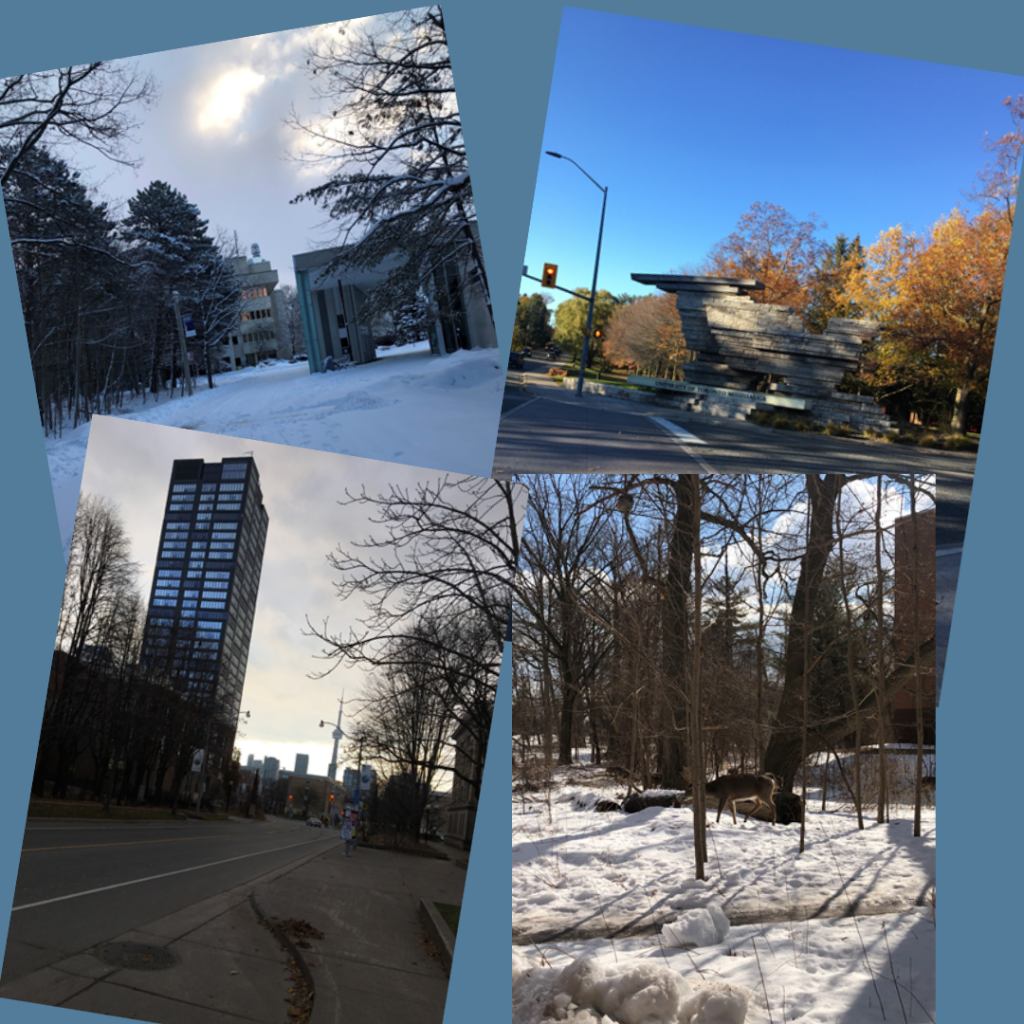 Tips For The Future
April 1, 2022
By Leanne Tran: As I write this blog post, I'm sitting in my school's library for a homework and study session; I just completed a linear algebra assignment so with a sigh of relief, I'm taking a break to reflect on my journey through university so far and how my time with The Net has made a tremendous
impact on this adventure. What I can say right from the start is that university is nothing like you've ever known.

I'm a first year student at the University of Toronto Mississauga (UTM) planning to double major in Computer Science and Statistics at the end of this school year. I was involved with The Net since its launch in September 2019 during my time in high school, and I have seen it grow and
evolve into an incredible and dedicated group of young leaders that have overcome so many obstacles (a.k.a. a global pandemic)! This amazing program prepared me for my post-secondary journey in more ways than I could ever imagine.

The start of my first year could be called…unique. Unlike some other schools, UTM classes were mainly online for the Fall 2021 semester, and at that point, everyone was sick of online school. Nonetheless, we persevered while at the same time being overwhelmed with never-before-seen content and a heavy workload (especially as a computer science student!).

In all seriousness, I had to take an "Introduction to Mathematical Proofs" course, and it felt like the wackiest stuff I had ever seen. We also faced stress and anxiety while trying to maintain our mental health and fighting isolation since making friends online proved incredibly difficult.
However, it hasn't been all that bad. For example, I never imagined that I would ever play glow-in-the-dark mini-golf with a Computer Science professor!
University has been full of surprises and amazing opportunities; in January, I was accepted into a technology mentorship program for female undergraduate students hosted by Scotiabank! During the program, I get to meet incredible women working on tech within the company! In February, I won first place with an incredible team of young women in a sponsored challenge by Bell at ElleHacks 2022, an all-female hackathon in North America, by designing and coding an app that encourages sustainability.
I've also applied for some intriguing research opportunities and internships and gotten involved at school and in the community, such as volunteering for the club Sending Sunshine to create uplifting cards for seniors and becoming an associate for the UTM Cancer Awareness Student Organization!

I believe that many of these new experiences wouldn't have been possible without The Net. During my time in the program, I had the opportunity to lead and support numerous events and initiatives such as the first Lunar New Year event hosted by The Net, a mental health care package initiative, and trivia nights. From these experiences, I developed important leadership skills like strong communication, time-management, adaptability, and collaboration that all transfer to the opportunities I've engaged in at school.
I also developed confidence, ambition, and motivation that push me to seek out these opportunities. And, to be completely honest, my experiences in The Net have really helped me while applying for different leadership positions and academic experiences because they showcase my dedication and leadership in supporting my community as well as all the skills I've attained.

After learning so much from my first year of university, I want to share some key advice for those heading down this path:
Don't trap yourself in a box while considering career pathways–be open to anything! Since grade 9, I always thought I was going to go into engineering and maintained this mindset for the longest time. I took an introductory computer science course reluctantly,
despite hating the idea of coding for years, and was surprised at how much I loved it! And that took me off the pathway of engineering towards where I am today: computer science. Even now, as I plan what majors and minors to take, I'm trying to consider all
the different options that are available at my school to fully take advantage of my time here.
It's never too early to start exploring programs and schools. Again, I was so set on going into engineering that I only ever had eyes for Waterloo and McMaster University. However, I wish I had fully scoped out what schools had to offer and the programs they
specialized in to broaden my options.
Apply to scholarships! During my grade 12 year, I applied to about 20-30 scholarships; I was rejected so many times but the ones that I did win changed my life and have ensured that I have the financial means to get through university. Also, talking about my work in The Net and the references I gained from the program were key components in my scholarship applications–there are so many benefits to getting involved with The Net!
Don't let your academics and accomplishments define your self-worth. Especially for those in grade 12 whose university offers and admissions ride on your grades, it's easy to get caught up in a competitive and unforgiving mindset. You become so set on attaining high grades that when you make a mistake, it's unbearable. This is a lesson that you will learn in university; as the work becomes harder and more frequent, you're going to end up with some bad grades here and there. I mean, 3 out of 4 quizzes that I did in that mathematical proofs course were at or less than 65% and they were worth a good fraction of my grade. But when I learned to move past this disappointment and
realize that I still had opportunities to make up for these low marks, I was motivated to work hard during the rest of the term. In the end, my grade turned out just how I wanted, and I realized that my marks, important as they are, should not define my pride and personality.
If you're graduating soon or just starting high school, it's never too late or early to start getting involved in your community and seeing what opportunities are out there to help you grow as a person! The Net has helped and continues to help me everyday, and I know it will do the same for you if you're willing to take a chance on it.
After Graduation
March 1, 2022

By Jocelyn Mattka: Ancaster Community Services was an important part of my high school experience. I started volunteering in grade 9, through clubs at my high school, and was involved in a number of different events over the next few years. When COVID-19 hit at the end of my grade 11 year, I was looking for ways to continue to stay connected and make a positive impact on my community. Ancaster Community Services offered the perfect solution; The Net!
I spent the next year heavily involved with the group. The friends I made and the projects I was part of will stay with me for a long time. After graduating from high school in Spring 2021, I began to realize just how great an impact my experiences with The Net had on me. The leadership and collaboration skills I gained were invaluable as I embarked on the next phase of my journey. I am currently studying social sciences (specific major to be decided soon) at the University of Toronto (U of T). In addition to classroom experiences, I am a councilor on VUSAC, which is one of U of T's student government bodies. I am an assistant producer with VCDS, an on-campus drama society, and a contributor to The Varsity, U of T's newspaper. I've led Registered Study Groups, and I continue to work with Accessibility Services as a volunteer notetaker.

I live in Toronto during the week and I love exploring the city and the campus (when I'm not studying, of course!). I remember when I visited the school in the summer. I took a picture of one of the old buildings and sent the photo to my dad with this message: "Dad, look! I found my castle!". In front of the building is a grassy area that we call "The Quad", which is perfect for studying, reading, or relaxing with friends when the weather is nice. On the weekends, I work at Canadian Dance Company Burlington. Teaching dance has been a great way to step away from school work and engage with a passion of mine! When I consider all I am doing in my life right now, I constantly think about the high school experiences that shaped me. The skills and passion for community involvement that I acquired from The Net motivate me and continue to support me in my current activities.

Although my experiences have been filled with excitement, no major changes are ever perfect. Knowing that, I have a couple pieces of advice to offer to current High School students at The Net and in the Ancaster community. First, time management is no joke. Take advantage of high
school as an opportunity to perfect your study habits and get good at managing your schedule. My second piece of advice is arguably even more important: surround yourself with people who will support you and make you feel good about what you're working on. Not just friends to hang
out with, but friends who will push you to be your best self. I've been so lucky to have met people that make me feel inspired to keep studying hard, but also remind me that I need to take breaks. Finding those people will make a night and day difference when you're adjusting to
managing so much on your own.

With all of that said, anyone who is getting ready to step into the postsecondary world should get excited! It truly is a time filled with experiences and opportunities that will impact and shape you. As I continue through school in these coming years, I know for certain that I will continue to draw on everything I gained from The Net!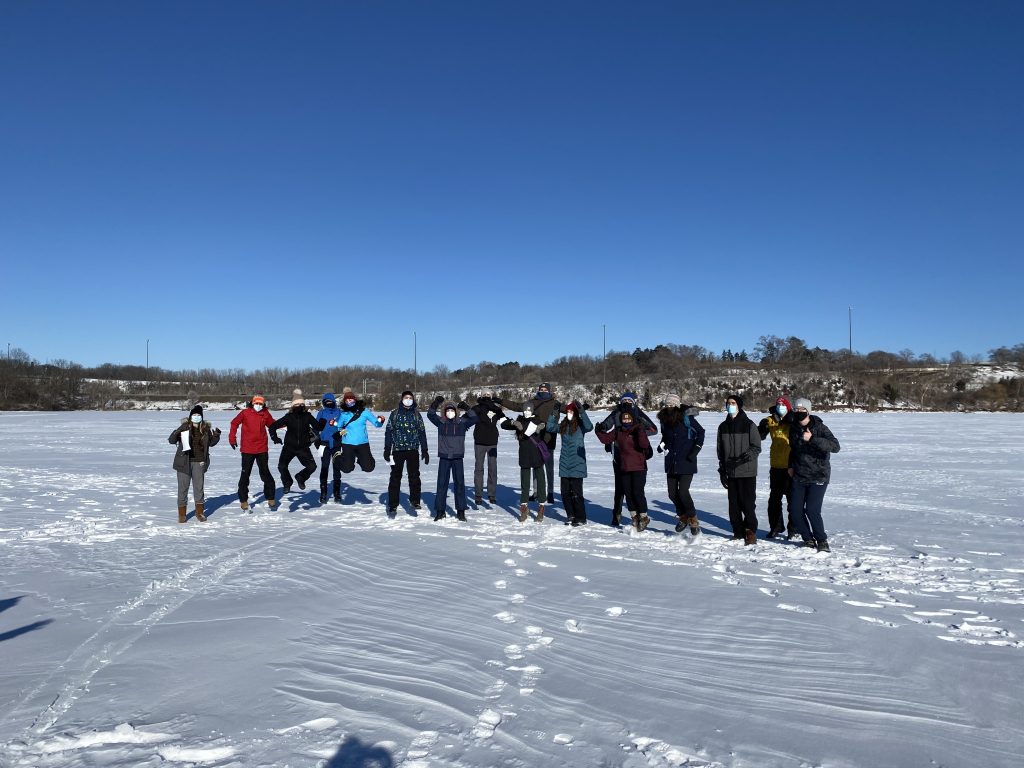 Winter Wonderland
February 1, 2022
By Yassine Bourenane: Winter is a wonderful season, but sometimes it can be quite difficult to find something to do with friends, especially with the pandemic. That's why the recent event by The Net was an amazing adventure.
In January, The Net joined with the Young Environmental Science Alliance, called the YES Alliance, to have an outdoor hike at the Royal Botanical Gardens' Arboretum in Cootes Paradise. It had recently snowed, making the reserve look like the ideal winter wonderland. The sun was shining, the sky was clear, and the whole area was covered in snow.
About twenty people came to the event. We did some ice breakers, got to know each other, and we headed off on our journey. As we trekked through the forest, we learned more about the environment around us and the plants and animals that call it home. During our walk, we were lucky enough to see a bald eagle flying overhead.
Probably the coolest thing we did was crossing the frozen marsh to explore the different areas of this reserve. According to the YES Alliance guide, we were walking on nearly ten inches of solid ice. Jumping on the ice made for an amazing picture!
Before I joined this event, I wasn't sure how it would go but I really enjoyed it! Personally, spending time in nature helps me relax. I also find that it is a great time to catch up with friends. So spending a day hiking can have a huge impact!
Overall, it was an amazing event. I really enjoyed it and I hope that The Net will be able to host more outdoor activities!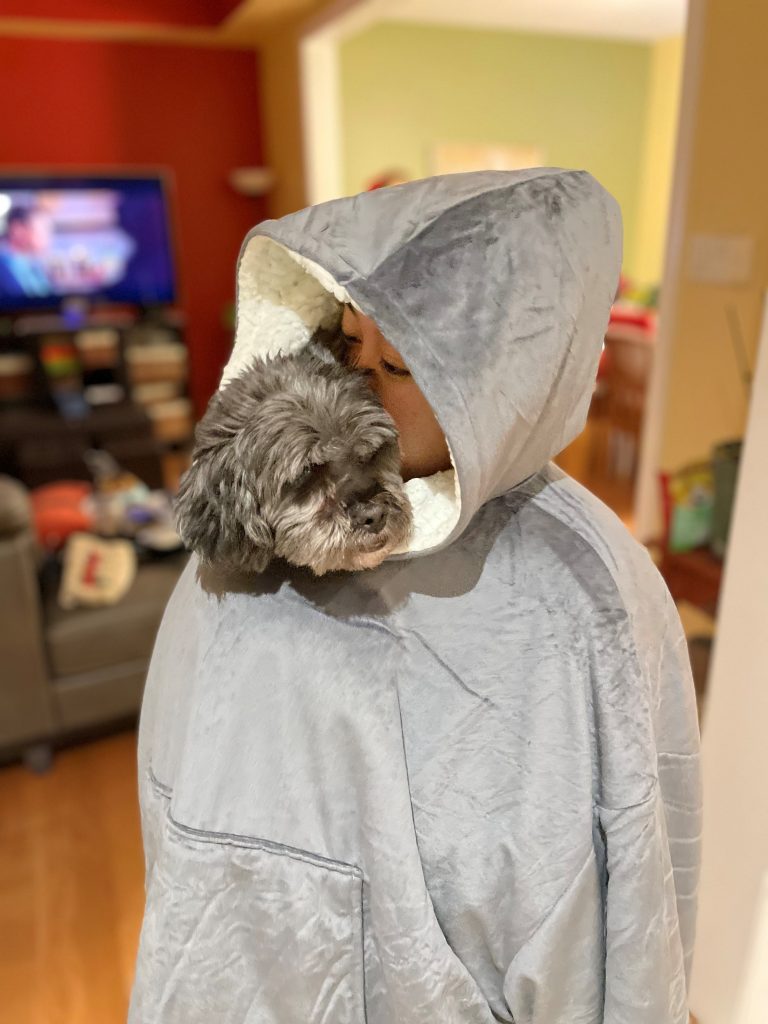 Christmas At Home
January 1, 2022
By Mercel Bautista: This year, there have been so many challenges that I'm sure everyone had to deal with. There have been so many curve balls that this year has brought, that to me, it did not feel like Christmas. Coming from a very big family, I am so used to big family gatherings where I was able to spend time with loved ones and catch up with old friends. This year it was very, very different. My family and I took 'Christmas at home' to a different level since we had to start isolating ourselves a couple days before Christmas. This was a big shock to all of us as we did not expect this to happen right before a big holiday. I couldn't work, I couldn't go to the gym, or even see my boyfriend and all my friends from home. My life was put on pause, and I didn't know how I was going to get through it.
As much as I did not enjoy not seeing my extended family and friends, it was refreshing not having to socialize for a bit. Instead of our usual Christmas routine, we got to watch a ton of movies, drank a lot of hot chocolate, and still got a turkey dinner. I honestly think I spent everyday in a blanket cuddled up with my dog. Honestly, I'm not too mad about it. Having time to spend with my family without an agenda was really nice and I'm glad we had all this time together to relax and catch up. It was definitely much needed after a whole semester of non stop school and work.
Now that our isolation is coming to an end, reflecting on the past ten days at home has shown me a lot to be thankful for and got me excited for the new year that is coming. I am so excited to start my internship with The Net and be able to learn from this experience, and I'm excited for all the new memories and experiences that all of us will have. I'm really looking forward to this year of new. Good or bad, there will always be something to be excited about, and I really can't wait for it all.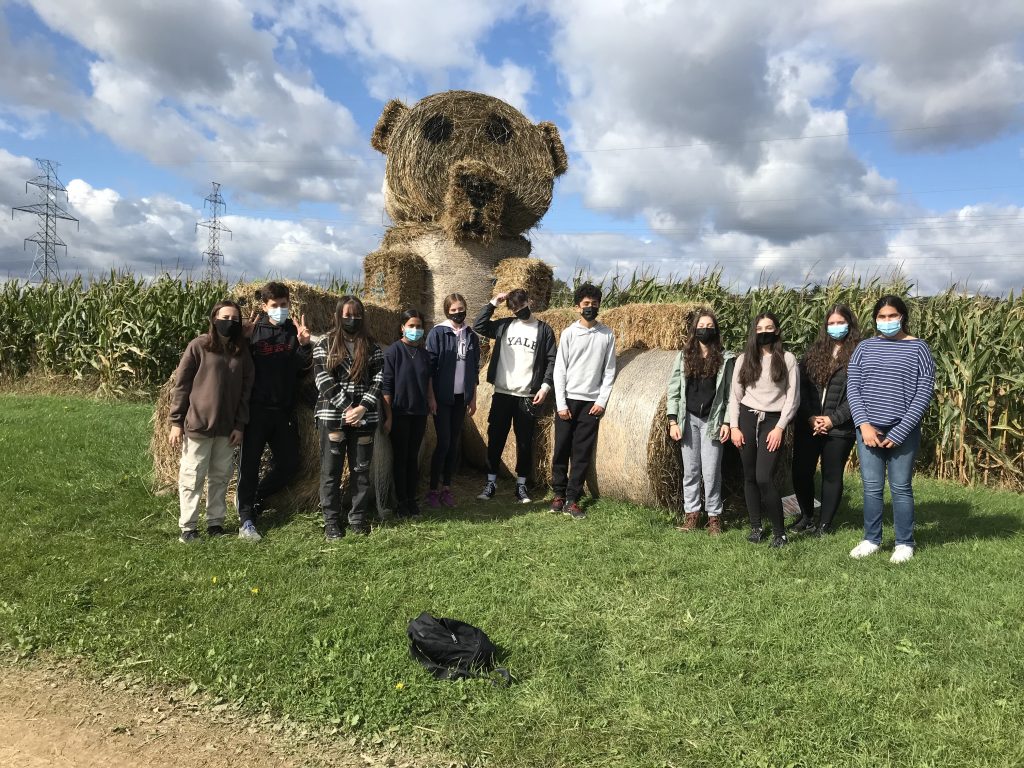 The Best Present of All
December 1, 2021
By Ella Pierazzo: I have been a part of The Net youth group since September of 2020. Throughout this time, I have been able to participate in fun opportunities, learn valuable skills, and meet new people! More importantly, I have been able to volunteer my time to help others throughout the community.
In my opinion, the month of December is all about giving and spreading joy to others. Many people tend to get caught up in the fun of buying and receiving presents during the holiday season.
Although material items are always great, I think one of the most rewarding presents I have gotten this year has been the opportunity to volunteer my time and engage within the community.
At The Net, we have hosted and created many different events, especially during the holiday season, when there are always things that can be done. From sledding to creating care packages, there are several different ways to get involved.
Some of my most memorable volunteer experiences have been pumpkin carving and creative crafting. The creative crafting session is an example of how I was able to have fun while volunteering my time. During this event we got to paint and decorate bird houses which were then donated to people within the community. There are many more unique volunteer opportunities with The Net, just like this one. For example, in the month of December, we are participating in Santa to a Senior. During this event, over 100 bags will be made and dropped off to local seniors. This continues to spread holiday joy and let people know that they are being thought of this season.
Overall, my time with The Net has been both enjoyable and rewarding and I highly suggest taking part in the various volunteer opportunities. Whether it be visiting seniors in Ancaster or showing your support at our holiday coffee house, there are many ways to get involved this winter!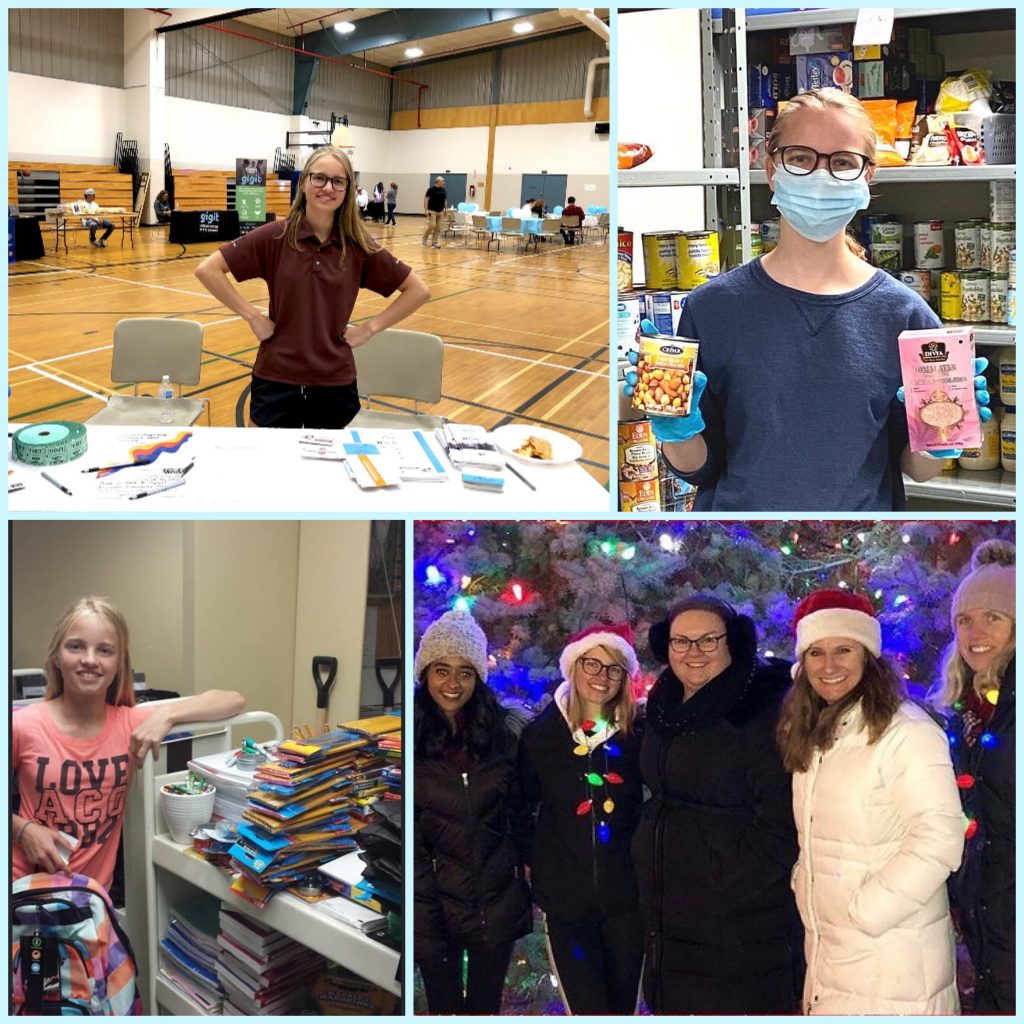 The Next Chapter
November 1, 2021
By Valerie Barlow: My journey with Ancaster Community Services all started when I was around 8 years old and what a journey it's been. At the time my mom, Melanie, worked for ACS so I would visit all the time. I remember going with her to deliver meals to seniors for one of their very few programs at the time, Meals on Wheels. Ever since then, I gained a passion for ACS and volunteering.
Now, around 12 years later, I am still an active volunteer with ACS. It has been amazing to watch their growth as an organization. I have volunteered hundreds of hours with events such as, Ancaster Easterfest, Ancaster Heritage days, Christmas Assistance Program, Ride for Refuge, as well as volunteering in the food bank.
Another passion I have is working with children and youth. I am currently a university student at Laurier, majoring in Youth and Children's Studies. When the opportunity transpired to have a placement, I couldn't think of a better organization to do my placement with then The Net youth team. Back in 2019, I volunteered at the first launch party for The Net. To see what it was back then and what it has become now is truly incredible. I'm excited to be a part of supporting local youth programs and helping them grow. So…let the next chapter of my journey at Ancaster Community Services and with The Net team begin!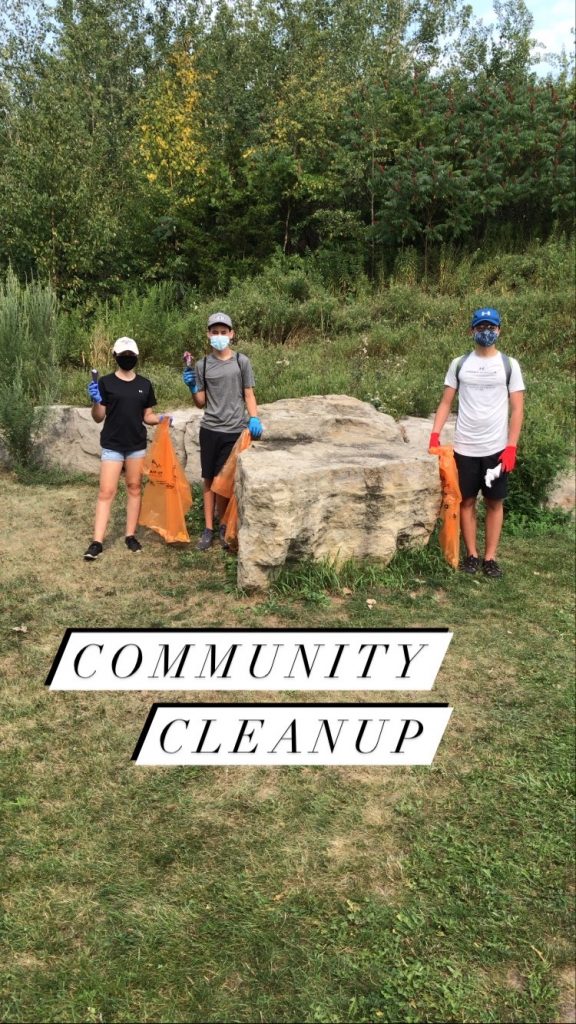 The Unexpected
October 1, 2021
By: Yassine Bourenane Last year was supposed to be exciting, as I was in my final year of elementary school. I was looking forward to being in-person and I was particularly interested in being involved within my school community by joining clubs, events, and other activities. Unfortunately, all extracurriculars were cancelled. Fast forward a year, and I was still looking for some opportunities.
It just so happened that over this summer, I found The Net.
Dreams without goals are just dreams. Throughout my previous years I had always wanted to get engaged with the community through volunteering. Thankfully, through The Net I was able to do this for the first time.
My first experience was during the summer when I participated in the Van Wagners Beach cleanup. It was scorching hot, but we collected enough trash to fill an entire garbage bag between the group of us. On top of that, the ice cream we got was delicious (Thank you Kayla!).
It's comforting to know that there are others who want to enjoy this experience as well. There is no better way to describe The Net than their slogan, "Through Youth, For Youth". Even though there is the obstacle of the current pandemic, with all of these restrictions, I hope to continue participating in The Net. I'm excited to watch The Net flourish into something even greater with the involvement of young people like myself!
---
Follow Our Blog
Get new content delivered directly to your inbox.